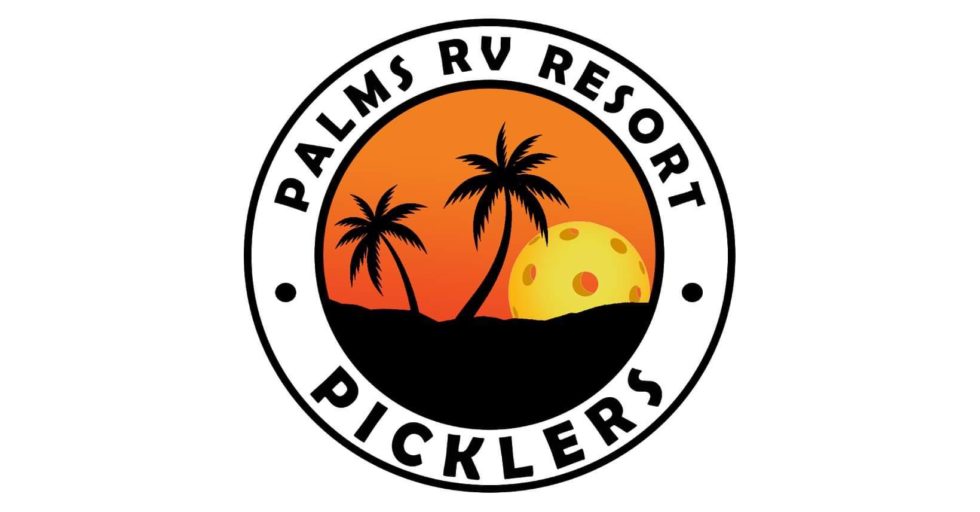 The Palms RV Resort in Yuma, Arizona has 8 well maintained and lighted Pickleball courts, with a very active, engaged Pickleball Club called the Palms Picklers. Our intent is to promote the game of pickleball and to provide competitive and social pickleball activities. Our goal is to encourage sportsmanship and camaraderie through fun and exercise by playing the exciting and addictive sport of pickleball.
The game is easy to learn and really fun to play. It can be played on a variety of levels from casual to very competitive. Pickleball offers players of all ages a good physical workout and the opportunity to meet a diverse group of people who share the passion that surrounds this exciting sport.
In the 2021/2022 season we currently have Club Play from 8:00am until Noon on Tuesdays, Thursdays & Saturdays. We also offer a Beginners course once a week and we play organized tournaments every month. We even have a sophisticated ball machine for Club members to practice all the skills and drills needed to advance to the highest levels in the sport.
Visit us on Facebook at: (3) The Palms Picklers | Groups | Facebook