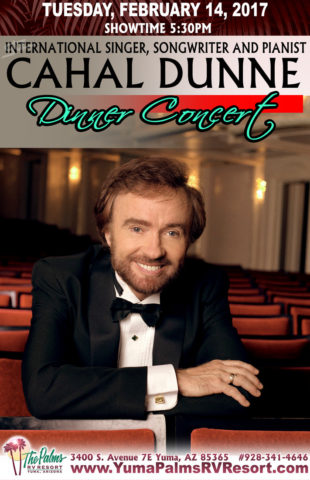 Cahal Dunne – Valentines Dinner Concert
Tuesday, February 14th 5:30PM – Only $26.95 per seat!
The show's over, folks! This concert has already past.  🙂
Stay tuned for our next season's concert series!
Cahal Dunne, "Ireland`s Happy Man", possesses that certain magical quality known in show business as "it." "It" transcends talent. "It" comes from deep within a great entertainer and washes over an audience, captivating them. This native of County Cork has a following of loyal admirers and friends that is unique in the rich history of Pittsburgh entertainment, and continues to make new friends with each appearance.
Links:
---
Some Video Links:
---