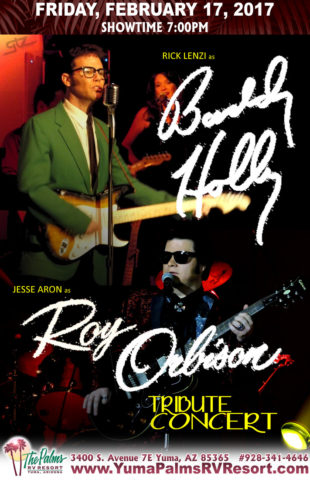 Buddy Holly & Roy Orbison [SOLD OUT] – Tribute Concert
Friday, February 17th 7PM – Only $23.95 per seat!
The show's over, folks! This concert has already past.  🙂
Stay tuned for our next season's concert series!
Singer Rick Lenzi (Buddy Holly) has been performing for over 20 years and is known and classified as one of the Top Tribute Artists worldwide. Rick has become a familiar performer on many local and national television shows such as Dick Clark`s "Your Big Break," where he was a finalist, Evening Magazine, Mornings On 2, and Chicago`s WGN Morning News.
---
Some Video Links:
---