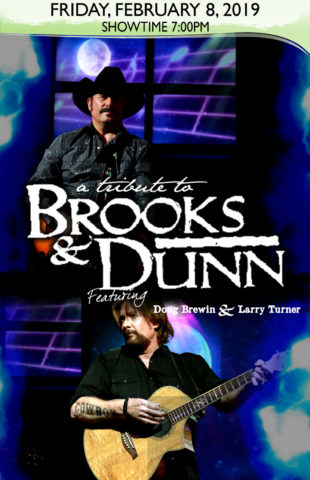 Brooks & Dunn – Tribute Concert
Friday, Feb. 08, 2019 @ 7:00PM – Only $26.95 per seat!
The show's over, folks! This concert has already past. 🙂
Charting over 26 #1 singles, Doug Brewin & Larry Turner bring to life the dynamic country duo, Brooks & Dunn. A Tribute to Brooks & Dunn is country music`s version of an earthquake with songs that rock and shake you and keep the audience screaming for more. This multiple platinum selling country tribute includes songs such as: Brand New Man, My Next Broken Heart, Boot Scootin` Boogie and My Maria. Prepare for the ultimate experience that is, A Brooks & Dunn Tribute!
---