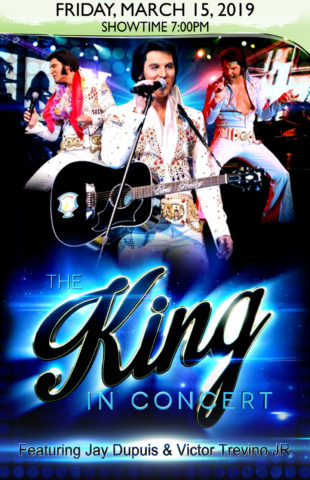 The King In Concert – Elvis Tribute Concert
Friday, March 15, 2019 @ 7:00PM – Only $26.95 per seat!
The show's over, folks! This concert has already past. 🙂
A one of a kind production dedicated to the most legendary performer of our time … Elvis. This spectacular show is sure to make fans, both new and old, relive some of the most memorable moments that made rock 'n' roll history. Take a step back in time into the King's musical world, from his beginning as a rockabilly cat from Memphis to his sold out performances in Las Vegas. This amazing show features two of the top Elvis Tribute Artists in the world! It won't take long to remember why Elvis was simply referred to as THE KING!
---